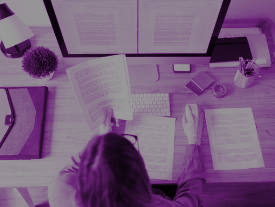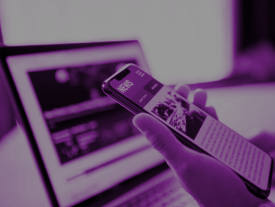 Sworn translators for all languages, authorised by the Ministry of Foreign Affairs and Cooperation.
Official translation of certificates, testaments, academic documents, contracts, etc.
The concept of general translation refers to the translation of non-specialised texts without terminological difficulties, such as documents, correspondence, statements, etc.
Reference documents which have a very precise terminology.
Examples:
– Medical translation
– Legal translation
– Financial translation
– Scientific translation
– Technical translation
Translations of websites to the language of choice. A company website is its showcase to the world, representing its values, products and services, as well as presenting an image for which it will be remembered.
Interpreting consists in the oral translation from one language into another.
Types of interpreting:
– Liaison interpreting
– Simultaneous interpreting
– Consecutive interpreting
Your translation in 3 steps
Request a free, no-obligation quote through our website.
Once the quote is accepted, we will start with the translation.
You will receive your translation within the agreed deadline. Quality and punctuality.
Languages
English, French, German, Italian, Spanish, Galician, Catalan, Polish, Finnish, Dutch, Czech, Danish, Swedish, Norwegian, Portuguese, Croatian, Latvian, Romanian, Arabic, Korean, Turkish, Estonian, Japanese, Bulgarian, Greek, Hungarian, Latin, Russian, Chinese, Ukrainian,… Ask us about other languages!