SWORN TRANSLATION
A sworn or official translation is a translation made by a sworn translator who certifies and attests that the translation is a faithful reflection of the original document. This type of translation is usually required for all official and legal procedures, such as when presenting documents to authorities in countries where the language of those documents is not officially spoken, as well as to companies and institutions.
For example:
Academic degrees and records
Birth, marriage and death certificates
Criminal record certificates
Municipal registration certificates
Medical certificates
Family record books
Passports, DNI, NIE documents
Notarial deeds
Powers of attorney
Employment contracts
Lease agreements
Decrees, judgements
Articles of incorporation
etc.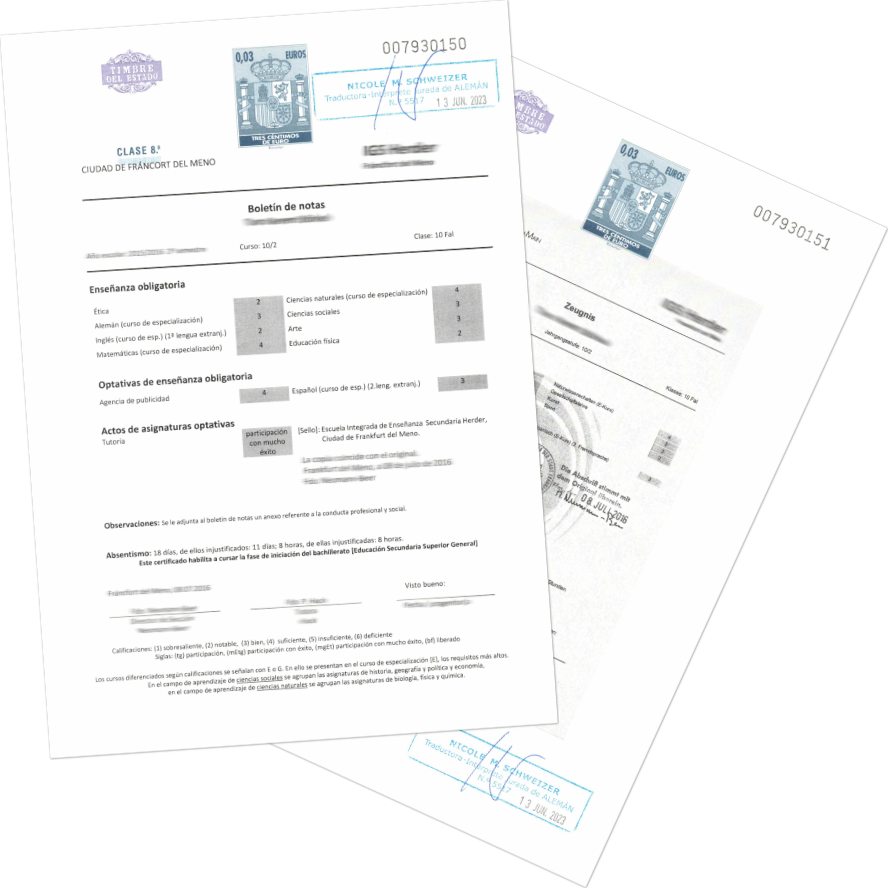 Electronic sworn translations are possible now
The Interpreting Department of the Ministry of Foreign Affairs, European Union, and Cooperation has approved sworn translations with electronic signature in electronic format.
At traddoc we have implemented this new concept of sworn translation. The client decides the option that suits them best.
Advantages
Forget about bureaucratic processes and the concept of physical paper.
The immediacy of receiving the sworn translation in real time, regardless of the client's location.
Cost savings. The electronic format replaces the physical format, avoiding delivery expenses. Furthermore, the electronically certified translation can be printed as many times as necessary without losing its legal validity.